Mutiny Wallet Signet Release
We are excited to open up our signet version of Mutiny Wallet to everyone! Try it out now at https://signet-app.mutinywallet.com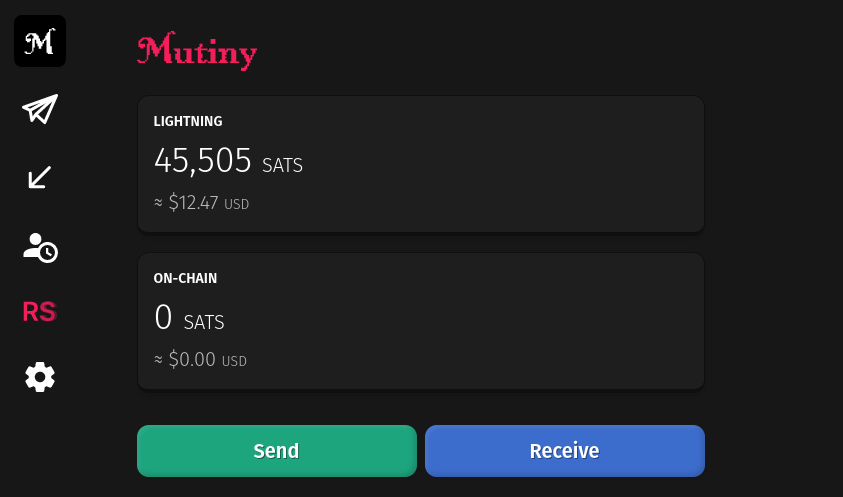 We are excited to open up our signet version of Mutiny Wallet to everyone as we start to roll out the mainnet version to our waitlist over the next few months!
To access the signet version, go to https://signet-app.mutinywallet.com to start using it right away. No app download is needed, this works right on the web whether you are on a mobile phone, desktop, or even xbox. It is a "Progressive Web App" so you may install it onto your mobile phone's home screen too.
Here's a short list of current features we support:
Non-custodial On-chain and Lightning
Lightning Service Provider support with Voltage Flow 2.0
Receive Lightning payments without needing a channel first
Connect and open a channel to any other node on the network
Connect and open a channel with any other Mutiny wallet user
Tag lightning payments and UTXOs
Experimental Nostr Wallet Connect support
LNURL Pay and Auth support
Backup wallet data and import into another browser
If you would like signet funds, you can go to https://faucet.mutinynet.com/ to request an on chain deposit.
We're also happy to say that Fedi has also released their alpha version on our Mutinynet Signet instance. We have been testing out the interoperability between our two apps and are quite impressed by the ease of being able to swap into and out of a fedimint federation with our non-custodial wallet. Feel free to try out both apps together to get a full experience of the two. More information about the Fedi Alpha may be found here.
We invite everyone interested in Mutiny to try it out and let us know what you think. We have a Matrix channel here and if you enjoy using the app, please make sure you are on the waitlist to get early access to the mainnet version.